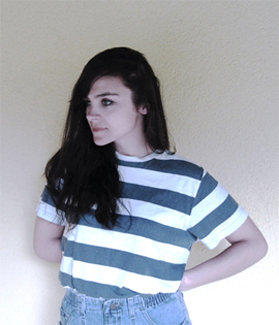 Samantha's primary mediums are painting and installation. Through these constructs she explores both the fabric and peculiarities of modern society, questioning popular thought and personal belief. Her painting style incorporates realism with a pop-art aesthetic.
Her current work is influenced by social control as an idea and how it affects the individual, through suppression and modification of innate behaviour. Control engenders an ordered path through life, and through repetition and reinforcement becomes a largely subconscious pattern. Questioning normalcy in society is the overriding theme of her compositions.
Samantha's paintings depict figurative metaphors with intricate, highly worked detail and a masterful use of colour. Her careful style borrows heavily from an obsession with painting still lifes as a young girl, juxtaposed against broader background shades.